Let My Nuts Adorn You
 Last night I, like many of you watched in both horror & delight as R&B singer Miguel attempted & failed to complete a long jump over a packed mosh pit during the Billboard Music Awards. In case you missed it, watch this clip: http://telly.com/O08LWM Notice as the girl on the right with the brown hair disappears into nothingness after her glasses are kicked clean off her face. Within...
1 tag
#8
FUCK YEAH!  thisisblackprivilege: Black privilege is not having non-black people know what you're thinking. People of color (especially ones who have found success and reached higher levels of socio-economic status) have evolved into social chameleons. They play "the role" better than any other minority group. People at the office have no idea that you spend your weekends cursing like a sailor,...
Watch
YASSSSS!  negroism: ianjayt: Ladies and Gentleman, this is how you PAY THE RENT FEEEEEED the children, miss ma'am! GIVE.THEM.LIFE!
Hi. My name is Christine. And I'm a "damaged...
*sigh*  I've been on Twitter for 4 years now. My Twitterversary was just this past week. In my 4 years on Twitter, I've met some really cool people. I've come across a few no so cool ones too. The positive experiences have definitely outweighed the negative.  Something weird happened tonight and I've been trying to understand it. That's kinda how my brain works. I...
2 tags
Thank You!
steenscookies: Thank you all SO much for your overwhelming response to Steen's Cookies being back. I'm currently wrapping up the last 22 orders (38 dozen more cookies to mix, bake & ship!) so I appreciate everyone's patience as I painstakingly prepare each order for shipment. I'm not taking any more orders at this time so that I can focus on my existing orders. I will be taking a few days...
1 tag
Free Shit Friday!
Once upon a time, I used to give stuff away. Then I got busy & stopped. Well…I'm still busy but whatever. ANYWAY, I'm giving something away dammit. It's a "Targus Dual Charger for iPad." You can charge 2 devices at once. "Dual 2.1-amp ports allow you to simultanousely charge two devices, even 2 iPads, at the same damn time." (Ok, so I added...
2 tags
This Is The Way The Cookie Tumbls...: Steen's... →
steenscookies: Well…temporarily. So many regulars have been missing their favorite Steen's Cookies flavors while others never got a chance to try them. So this weekend I will be back in the kitchen. But there's a catch. I will only have 10 dozen cookies available in the following flavors: -Chocolate Chip …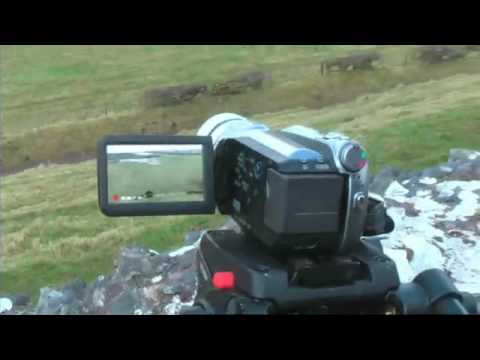 Watch
nicktorious: Took a study break to make a video to My Neck, My back. For the record, the tables had wheels on the bottom. Wait what?
1 tag
Inspirational FAIL
I saw this post RT'ed into my TL today. http://tinyurl.com/atf8nuk The title immediately grabbed my attention: "Why You Should Not Wait For A Clear Vision Before You Move Forward." Without even reading it, I was immediately reminded of how I jumped feet first into my cookie business just 2 years ago without a clear vision and through hard work & trial and error embarked on...
2 tags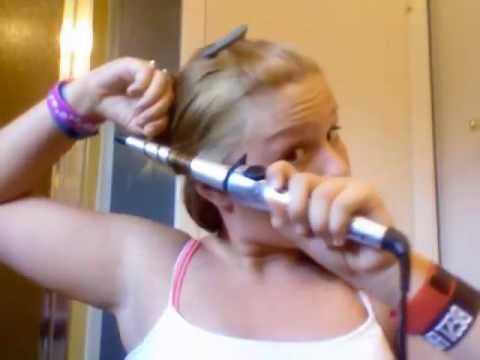 Hot Chocolate
I'm not sure what I'm being prepared for, but I hope it's something great. I believe that it is. It has to be. This faith keeps me sane. Funny thing about faith is once you question it, it ceases to be faith. So I revel in my ability to not question why the things that are happening are happening. I acquired this ability back in 2009 when I lost my job. During the course of about 2 weeks, life as...
Niles M. Heron: Perspective Freewrite (2.20.13) →
Dope.  nilesheron: Sometimes I dream that I can share my view of the world with you like a web conference, beyond my desktop, where the best I can do is an excel window and a scatter-chart trend change in aggregate and enumerated happiness plotted against instances of our interactions. I want you to see …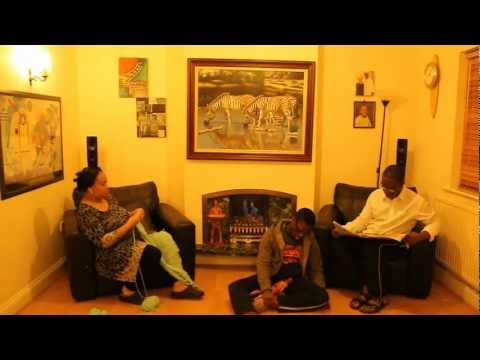 Watch
xphaqtor: princesspunani: kyssthis16: putsomesatinonyourpanties: feliciashanay: slypeezy: *Dies* lmaooo i hate the internet OMG Biden's face is perfect! *falls out* AHAHHAHAHHHHAHAHHAHHAHA what lol Lol…you people… I've watched this 5 times today. LORD!
Being Held Accountable For Online Dirt, In Real...
I woke up this morning just before 5am (because I'd been in a See's Candy/rose'/mini chicken pot pie induced coma for about 11 hours) and couldn't go back to sleep. So naturally, I decided to hop on Twitter to see what the east coasters were talking about. The 1st tweet I saw was one that @areefuhstanklin RT'ed from @FatFemPinUp. I immediately moseyed on over to her...
1 tag
2 tags
Lobster/Bacon Alfredo
I'm copying & pasting what I sent to someone else so if there's convo mixed in I'm sorry! lol What you need:  1/4 cup butter 1 cup heavy cream 1-2 bulbs of roasted garlic, mashed 1 cup of langostino lobster tails (or whatever meat or seafood you like) 1/4 cup homemade bacon bits (3 or 4 pieces of cooked bacon chopped up) 1-1 1/2 cups cheese (I use the...
rotankwot asked: To my dismay, links aren't allowed here. So I tagged [@]MissZindzi and [@]Copper_Soul and asked them to reply you showing; 1) Me discussing the capital markets (which ties into the stock market compliment analogies that strangely got me blocked) and 2) Me at karaoke (which displays a fun side). So here's the ask: Has this 90s rap music loving financial analyst 80s baby wasted his time?
rotankwot asked: I want to know why I was blocked on twitter for complimenting you using finance metaphors and other unconventional grammatical flattery. Are you alarmed and/or put off by stuff that doesn't fall into the ''You a fine yella bone'' category?
Say Baby...Can I Have Yo Sleep Number?
This morning I had a new mattress delivered. It was a birthday gift from my mom. I put her on to that QVC "Easy Pay" life and it was a wrap. Anyway, so the mattress was to be delivered by a local delivery company. I had to jump through a few hoops to get the damn thing to my house. Schedule delivery online, select a delivery window, they'd call my mom, she'd text me info, etc. A lot was going on....
1 tag
1 tag
5 Things Y'all Aint Here For
I recently did a Tumblr post titled "5 Things I'm Not Here For" which basically detailed 5 random things that I just don't have time nor patience for. http://steenfox.tumblr.com/post/26928127905/5-things-im-not-here-for. I also tagged 10 people in that post but encouraged everyone to participate even if they weren't tagged. The "5 Things" movement has...
1 tag
5 Things I'm Not Here For
 In an effort to pass the time at work & break up the grits & ass eating convos on my TL, I came up with the idea of doing a "5 Things I'm Not Here For " challenge. If this works, I think it'll be quite entertaining. All you have to do is list 5 things you're not here for & why. Maybe you're fed up because your air conditioning isn't working. Perhaps you're not here for the hair that...
Panty Bandit
The weirdest shit just happened to me… So, over the weekend I rediscovered a black maxi skirt. Wore it, fell in love with it all over again. So I decided this evening that I wanted to wear it to work tomorrow. I gathered it along with a few other dark items & took it downstairs to the laundry room to do a small load of darks.  The laundry room is 30 steps away from my apartment. I...
Martin Story
So…this was sometime around maybe '98-'99. Martin had been in the news for running around L.A. in the heat wearing his drawls & a loose wife beater brandishing a weapon in 100 degree heat or sumshit. His show was cancelled. Tisha was suing him. Emmett Smith took his wife from him. Dude really had a lot of strikes against him. Me and my girls took the long drive from OC to L.A. to go to The...
http://imovedmyblackass.tumblr.com/post/24513243679... →
My new favorite blog… imovedmyblackass: It took longer than I thought it would to sift through and decide the fate of my belongings. Most were trashed, carelessly tossed into a industrial-strength garbage bag and eventually carried down to the dumpster, while the others were assigned to a piece of luggage or one of three Uhaul boxes. At…
3 tags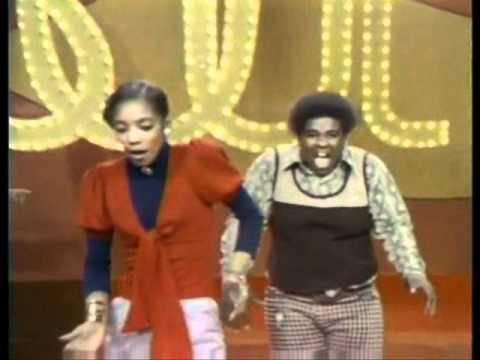 ivyleaguenecktats asked: Not to be a troll or anything but MLK's b-day is January 15. He died in April. In your holiday post you said his b-day was in April
Holidays On Twitter
I've been meaning to write this post for some time now (I'm reminded after every holiday!) but a few tweets that I saw on my timeline today about Father's Day reminded me that it was time to get 'er done! I've been on Twitter for 3 years now. Folks find something to complain about every day. I'm certainly no exception to the rule. But you'd think they'd at least take Easter or Christmas off right?...
The 10 Slander Commandments
I've been in these tweets for years. It's made me an animal. There's rules to this sh*t. And THIS guy wrote the manual. Check out this awesomeness that @BoneyStarks blessed us with this evening. Reblog it, bookmark it, tell a friend. I'm sure it'll come in handy in the future. Feel free to read it while listening to Biggie's "10 Crack Commandments."...
The Pitiful Ones
I was talking to a good friend this morning & we got on the subject of social media and how it seems like at any given time of the day or night, you can log onto Facebook or Twitter and find folks just living in their feelings. It's so pitiful! So then I started singing "The Pitiful Ones" to the tune of Prince's "The Beautiful Ones." We kiki'ed. When I got to work this morning, I threw this...